Key Reasons
AIDA is a free platform for receiving referrals from acute hospitals
Joining AIDA is easy because we already know a lot about your business
AIDA helps you tell your market who you are and what you can do
All care providers are treated equally—no one can pay to be seen more
AIDA is constantly releasing new features that will help save you time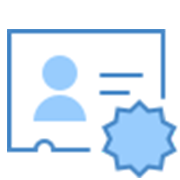 AIDA has been an official partner of the Adult Family Home Council (AFHC) of Washington for several years. AIDA believes in the work that the AFHC is doing for AFH owners. AIDA and the AFHC are working together to reduce the financial impact of sourcing referrals and to enable providers to be a home for people who thought they would be stuck in a hospital for the rest of their lives. AIDA was founded by AFH owners, and we are committed to making it easier for Adult Family Homes to thrive in Washington State and beyond!
Key Benefits
AFHC members have access to services that will enable more community-sourced referrals
AIDA is constantly improving search tools for the AFHC catalog
AFHC members can advocate for changes to AIDA's workflow more effectively
The AFHC, together with AIDA, provides the best online platform available in Washington State
Key Benefits
Get exclusive access to high-impact market data about your competitors
Understand where you stand in your market and what you need to do to succeed
Optimize your referral management workflows coming in and going out of your business
Set policies and controls with clear accountability and alerts
Enable your key referral sources to know how their patients are doing while they're with you and even after they've discharged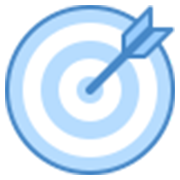 AIDA Pro represents a step into the future of value-based care. As a care provider, you will have access to the same powerful tools that we offer to acute hospitals and even some that they don't have. Take control of your episode of care management process with real-time analytics and customizable and automated workflow controls. Understand what it will take to get in and stay in the best Narrow Network Providers.